You might have always wondered whether you need to conduct an AC duct cleaning for your home or office? You are also unsure about the claims that duct companies take regarding the health of your duct, which can make you sick. Do many people wonder if AC duct cleaning is an actual necessity or just a waste of money?
High-temperature zones like in the UAE and the Middle East, the AC system runs throughout the year. So it became even more necessary to consider dust cleaning since strong winds and dust storms are a few of the common concerns that affect the air quality inside your home. Here are the best ways to have your AC duct cleaned and tidy for fresh air to circulate.
Here are a few of the common questions regarding AC duct cleaning, cleaning agents, and why to choose a cleaning solution provider.
Do AC cleaning companies use chemicals in Dubai?
When hiring a cleaning service provider, you can get guaranteed and complete cleaning solutions using the latest methods and products. For example, professional AC duct cleaners sometimes use chemicals for cleaning, While primarily the work is performed through sanitisers to enhance the quality of their services. 
Especially when there are cases of fungus and moulds being present, chemicals that aren't harmful to your health become a better solution to removing every trace of contaminants. This further leads to good quality air that you breathe, and the entire ventilation system is modified, offering you a better living environment.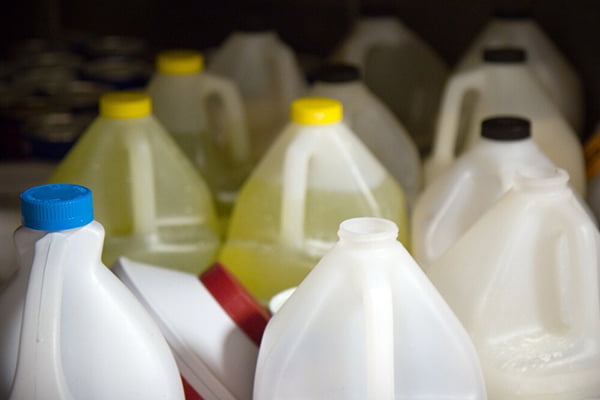 How Often Should You Clean Your duct?
When the concern is regarding your health and well being, having your AC duct cleaned regularly becomes extremely important. Since the last thing you want is being trapped by respiratory issues only due to the harmful hazards coming out from your AC. Therefore, it is recommended to clean your AC duct at least twice a year.
The duct being trapped in your HVAC system poses significant hazards, harsh elements, dirt, dust, and a thorough cleaning ensures a healthy and happy environment. So, with the help and support of AC duct cleaning providers, they provide the correct method, equipment, tool and cleaning agent. It can be a deep cleaning which will completely blow away all the harmful particles and offer you fresh air to breathe.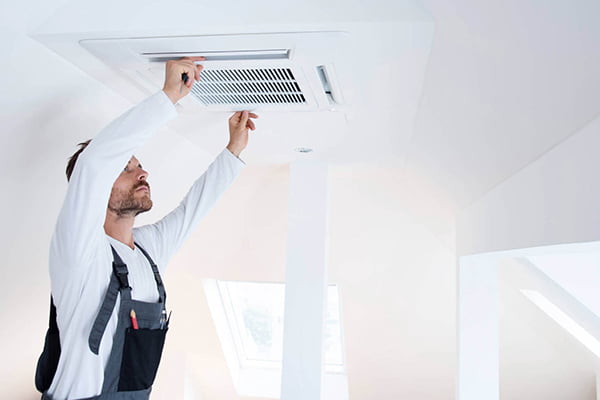 How to perform air condition duct mould removal in Dubai?
When cleaning your AC duct, there is nothing to worry about since a paper cloth and cleaning agent can help. However, when it is a mould removal procedure, you need to be very careful. Moulds can grow in the AC duct and spread germs and bacterias that are not just unhygienic but highly harmful. 
Selection of the proper cleaning solution is your first most crucial step; the cleaning agent you choose can remove the mould faster and make your mould problem a piece of old news. Mould can easily be removed from the visible areas, but it is also essential to find out its reason. The air duct mould usually occurs due to water accumulation and humidity. 
For that, you need to replace the HVAC system filters regularly, seal the drip pans as they collect the water, seal condensation and leak areas and keep a constant check on the ducts. Inspect your HVAC system by professionals at a regular interval.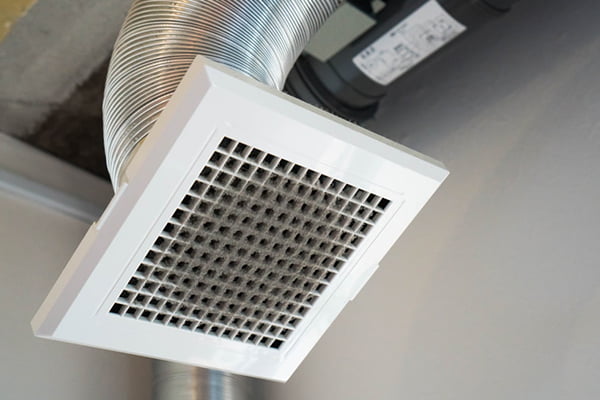 What are ways for AC drainage tray disinfection in Dubai?
When your AC drainage tray is clogged up, many signs and symptoms indicate the problem to have been caused. The most common sign being the water dripped from your AC unit. You can also notice water coming from the exhaust fan and the water spots present on the fan or cabinet. This could have potentially damaged your carpet or a piece of furniture located near your AC. 
Step 1. Turn off the power 
Step 2. Find your condensate pan. The location of this depends on your HVAC system; most of the pan is located under the inside unit or mainly on the outer side of the external component of your AC.
Step 3. Then, clear the clog with a vacuum. Excess water can be the reason for the clogged issue so remove it with a vacuum to dry the area. 
Step 4. Dry and clear the drain pan after removing the water, using warm water and soap, distilled vinegar, or any cleaning agent.
Step 5. To clean the drain line, first, locate the access point of it. It is usually a tiny vent that is covered by PVC piping.
Step 6: Flush off the drain through the cleaning agent. After finding out the drain line, make sure you remove the cap and then, with warm water, vinegar, or soap, flush the drain. Allow the cleaning agent to sit in it for about 3o minutes to make it work effectively.
This step is to disinfect and make the most out of your cleaning agent through a DIY method.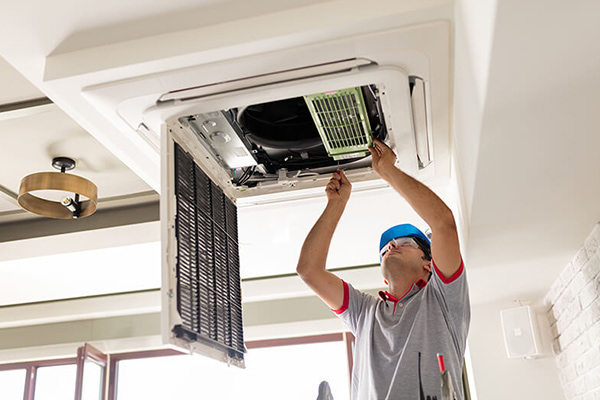 Does cleaning service for ac units offer any benefits?
Remember, you are breathing impurities.
Dust and other particles circulate you and settle in the AC duct. Mould become a considerable problem commonly present in your AC, along with pet's fur that tends to accumulate too. So you are not just breathing unhealthy air, but impurities too, affecting your respiratory system. 
Air Conditioning might not work at maximum potential

.
When you do not perform regular cleaning, the AC duct is filled with layers of dirt and dust. This is causing air blockage and issues in the AC, which deteriorates your AC's health. It will take ages for your room to be excellent since the AC isn't working in the proper condition. 
You might be feeling seek.
You or someone you know might be feeling sick for no good reason. When breathing harmful air, you are bound to have health issues and concerns. This may also majorly impact your kid's health, and therefore AC duct cleaning becomes an essential factor. 
There are various other reasons, and the answer is cleaning your AC ducts. This way, you choose a quality life over an unhealthy environment. 
Do I need to disinfect my AC in Dubai?
Yes! To experience clean and healthy indoor air in a technological environment and an eco-friendly manner, you need to disinfect your AC. Disinfection helps enormously to remove and destroy disease-causing germs that don't go away after regular cleaning. By disinfecting your AC, you don't just clean the dust but also kill all the infectious agents, microorganisms, germs, and pathogens, using a safe & eco-friendly measure. Choosing a certified and reliable AC cleaning company will provide your space to be clean, healthy and away from all harmful hazards. 
Which Air duct Cleaning tools do you need?
Power drills: It is essential to remove the screws from the vent, and a handy power tool can do the job quickly. 
Nut driver: One that comes in various sizes.
Vacuum: This is important as it sucks the dirt and dust from the AC duct and the HVAC system furnace. It is essential to buy a dry vacuum that offers multiple attachments. 
Paper towels: This will be crucial to wipe away all the visible dust and the dust that will come out through vacuuming. 
New Air filter: You need to invest in an air filter every few months. This will ensure that your air duct showers only fresh air and the filter is tidy and clean away from dust particles surfacing on it.
How do you clean the HVAC air duct and vent yourself?
Firstly, the question is, are you prepared to perform a DIY for air duct cleaning? Do you have what it takes to clean the AC duct without damaging the functioning of the AC? If you are aware of how to place the AC and fit it all in again, go ahead and follow the steps below. If you are not mindful thoroughly, it is always best to approach an expert cleaning provider. 
Not to forget, cleaning air ducts and vents regularly will only offer you benefits. The dust trapped in the system has potential problems; this is why it is best to clean periodically. 
First, grab the right tool or equipment to perform the DIY at home. 

Would you please turn on the fan as it will help to remove the dust particles away and also to remove moisture?

Clean supply register

Clean the air registers

Turn off the power connected to the AC system

Now, unscrew your air duct cover

Vacuum the air duct thoroughly and let no moisture or dirt be present in there
Clean the blower compartments as well

Do not forget to buy a furnace filter and then replace it with the old one.
Remember, an indoor AC unit provides fresh and healthy air only when the ductwork, filters and vents are properly cleaned. Dusty air becomes responsible for contaminating the indoor atmosphere. Along with that, your cooling system may misfunction and no longer work better, increasing your consumption power and bills. 
You and no one would want to live in a place with contamination, and just because you don't see the germs around you doesn't mean they aren't present. However, with regular AC cleaning through proper cleaning agents and experts, you get the advantage of a safer atmosphere, fewer malfunction, better airflow and better power consumption.