Furniture is the essential part of the overall appearance of your home, look and feel. In that, the sofa becomes one major center of attraction for you to sit, relax and enjoy watching movies after a tiring day. But, being used the most, the amount of dirt, dust, germs and bacteria lying on it are countless. You have no idea how dirty and unhygienic your sofa is until it starts to stink or has a stain on it. That's when you realize it is high time to think of cleaning your sofa. But, is professional cleaning services a genuine choice to make? 
The kind of cleaning substances they use offers exceptional cleaning solutions. It leaves no impurities, dirt, stain and even extends the lifespan of your furniture. In addition, they use professional and modern cleaning methods to offer highly perfect results to you. So, ask yourself, do you have the expertise, the correct method, product, and idea of cleaning a sofa? So why not give a call to a professional sofa cleaning provider instead.
What are the Benefits of Sofa Cleaning?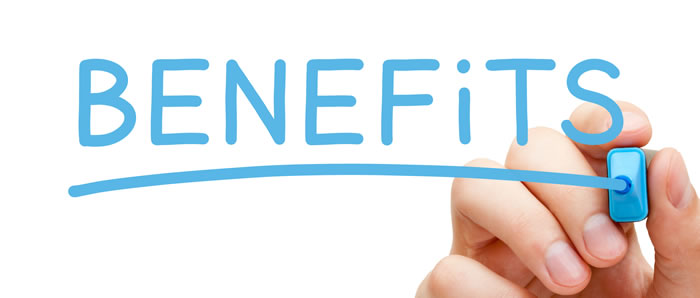 The sofa's arms become a significant area to clean since they are covered with grime from unwashed hands and resting on it. Occasional cleaning can not only deliver a hygiene friendly environment, but it also adds to the lifespan of your furniture. Home hygiene isn't something you can neglect, and germs accumulating on your sofa is the last thing you'd want, mainly if it spreads bacteria. Different sofas have different ways of cleaning and sanitizing. Using the right product for cleaning will ensure you have safe and healthy furniture to lay upon.
How to clean and disinfect my sofa?
Drag your sofa to an outside space with good exposure to heat so it could dry up quickly.

Clean your sofa first by removing the dust, odour, stain, if any, by applying a disinfectant. For example, you can use bug spray to ensure all the insects laying in it are dead and then use vinegar to scrub it well.

Keep the sofa overnight in this condition; the next day, rinse the vinegar properly with water.

The stain and smell should be removed, too; use a spray to keep it fresh and tidy.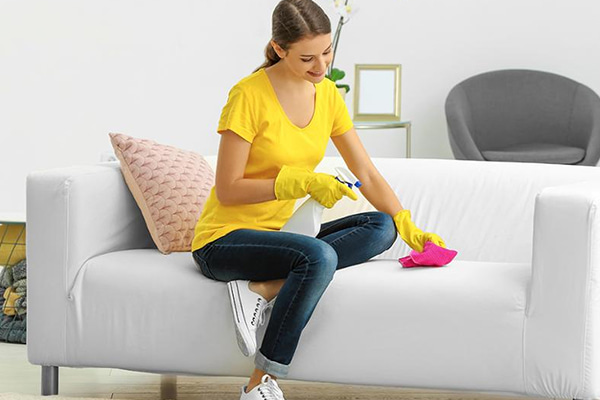 What is a reasonable price for sofa upholstery cleaning in Dubai?
Upholstery is the most expensive thing in your home, and keeping it clean can be expensive too. There is no such fixed price for the sofa cleaning. Bear in mind that the services' pricing is worthy enough considering the leather of your sofa and 
condition not compromised at all. Workers are trained with suitable skills and techniques to let defects occur to the furniture. Also, the pricing depends upon many factors, like the experience of the company, the sofa type, quality, the material used, size and how dirty it is.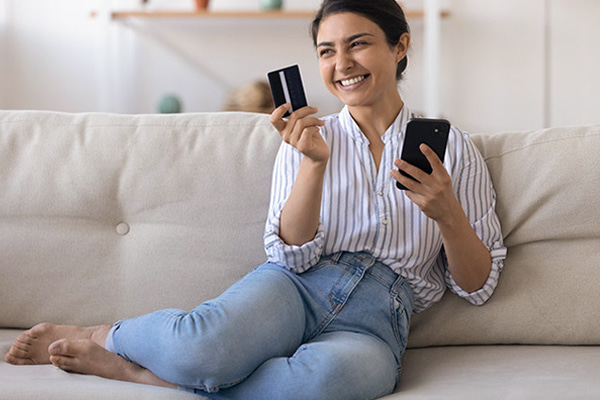 How to clean a bonded leather sofa?
Bonded leather sofa requires extra care and a bit of a different technique to cleaning. Here are a few steps you can follow for the same.

First, clean and wipe your bonded leather furniture thoroughly with a warm cloth.

Use another cloth, a dry one, to clean it until the entire furniture is d

ry cleaned.

Dust all the particles you spot on it, like dirt, grime, seams and crevices.

Clean the spilt or stain area with a liquid that is gentle on your leather, along with a damp cloth

Make sure you don't use any abrasive cleaner or even soap for that matter; it damages the finishing of your leather.

To use any liquid, first, test any spot on your sofa and see if it damages your quality leather or colour fastness issue.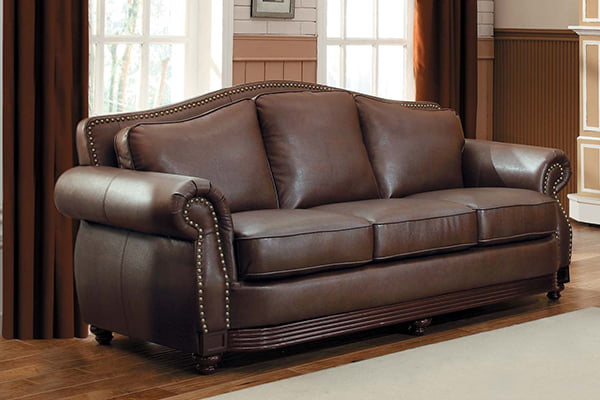 What are the benefits of hiring a professional upholstery cleaner?
A professional sofa cleaner service provider is skilled and very well  aware of how to handle the job.
They are in this field and specialized, therefore understanding the use of the right product and liquid. With that, they are aware of the cleaning solutions to use that add more life to your furniture and keep it long-lasting. In addition, they are well aware of the dangers and possible harm to the overall health and well being of the environment. The germs are hazardous to your environment, which needs a thorough cleaning. There can be no better solution but to rely on a professional upholstery cleaner who can avoid enormous damage for you by taking the proper precautions.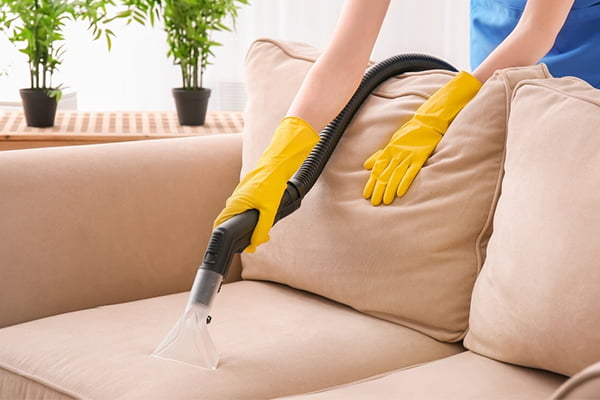 What is the best way to clean sofa cushions?
Cleaning the sofa cushion itself is a big-time job, and you do need to use proper chemical-based cleaner to ensure no harm to the fabric occurs. The beauty of your cushion, along with its quality, needs to be proper. Therefore the correct method of doing so is essential.
First, keep the spray bottle, white vinegar, rubbing alcohol and clean towel ready.

Start with mixing the vinegar with alcohol in the spray bottle

Mix it and then clean the affected area, set it for 2 minutes

Rub it with a clean towel and let it dry. Repeat the same process again and again.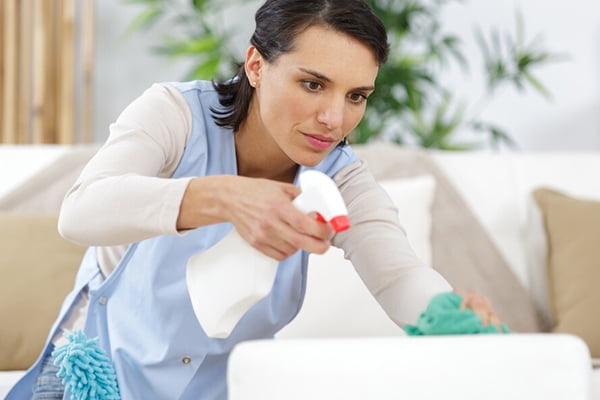 How does professional sofa cleaning enhance the look of a sofa?
They know what product to use to make the sofa look fresher, healthier, charming, glowing and of course good to lay on. They use the proper cleaning machine and are liquid-filled with fragrance, which might be expensive but worth it. The staff are highly experienced; they know using modern techniques and the latest equipment to enhance your sofa.
The sofa is the place you feel comfortable and relaxed, and the most used furniture of all. Therefore, you are responsible for keeping our sofa in the proper condition, long-lasting and fragrance filled. Such that everyone in your home is healthy and happy, away from germs and bacteria that are breeding on it if not washed and cleaned regularly.